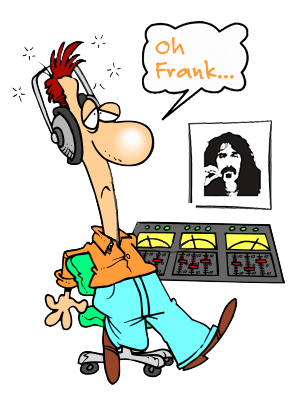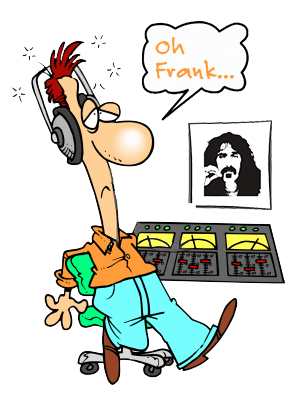 After getting some excellent feedback and friendly advice from an engineer on KOMPOZ regarding my first collaboration submission I have shifted my bass, snare and tom mics around to reduce spill from the other percussive elements. They say the drum set is the most difficult instrument to record and I will wholeheartedly agree with that. What was I thinking? Ha…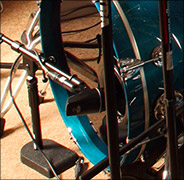 I had the kick drum mics set just outside of the drum heads pointed directly at the KickPort insert in the opening about an inch away. I was introduced to the KickPort by Clark Kirkwood of Clark's Music Center a few years ago. I had placed the mic in that position based on a recommendation on the KickPort website that that would be the optimal placement. I have been using them when I was not recording to add some depth to the kit when I was playing. Miking with the KickPort delivers a great boomy sound that I like but it picks up a lot of other sound from the room and "muddied" up the recordings, at least with my studio. That placement is meant to capitalize on the sweet spot of the KickPort but probably isn't the best option for what I am doing. I can see it being cool in a live performance though. I do recommend the KickPort to anyone looking to add depth to their bass drums.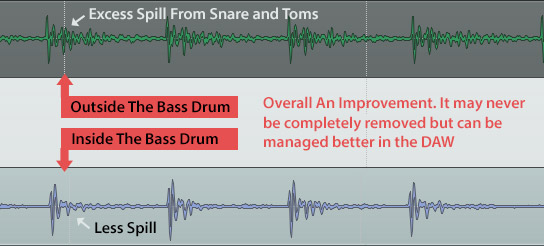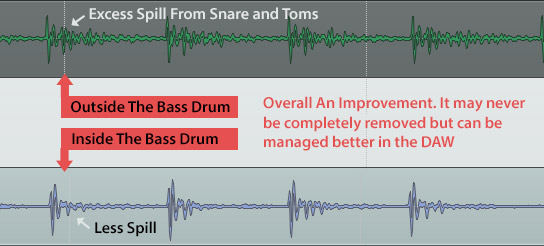 So, I then moved the mics just inside of the bass drum resonant head and pointed them at the beater. I was able to get a more clear and defined sound with less spill and visible spill in the waveforms in REAPER. I also moved the snare mic from the 12 o'clock position between my toms to the 10 o' clock position pointing away from the hi-hat. This helped to reduce some of the spill from the toms and the their shells in close proximity to the mic. Here is a sample, recorded RAW with no compression, EQ or other adjustments with those changes. Getting better I must say but something was still missing to me.
[soundcloud url="https://api.soundcloud.com/tracks/206209543″ params="color=ff5500&auto_play=false&hide_related=false&show_comments=true&show_user=true&show_reposts=false" width="100%" height="166″ iframe="true" /]
What to do, what to do….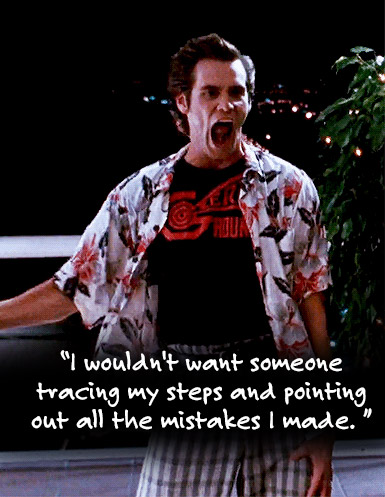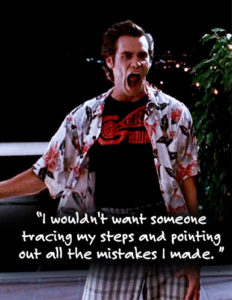 Since this has been a challenge and I haven't found the sweet spot for my kit I have decided to hire a local musician and engineer to come in and give me some pointers. I have been reading a lot about recording drums the past few months but sometimes it is good to have someone come in and point out the mistakes you are making… re-he-he-he-healy!
I am confident that I am absolutely doing just that. Joseph helped me get the kit initially setup and configured but I have been fighting with the tom mic placement to prevent spiking ever since due to the MXL Drum Cube's hotness. So at this point, getting it to the level that I am looking for is going to take another set of eyes. Dark yet confident eyes…. ha….
Sooo….
Enter Sandman… errr I mean John Citrone
And just as I thought, I had things askew. I hired local Jacksonville legend John Citrone to stop by and a few nights ago and help get things straight… and that he did. I have heard of John as a local drummer and writer and finally got to meet him when Terry Bozzio was in town at Clark's Music Center last year. Clark told me that in addition to being an accomplished drummer John was also an engineer. He is the first person to come to mind when I started thinking outside the box about my drum set miking techniques. Here is what went down:
The Bass Drum Mics
MXL A-55 Kicker Dynamic Kick Drum Microphone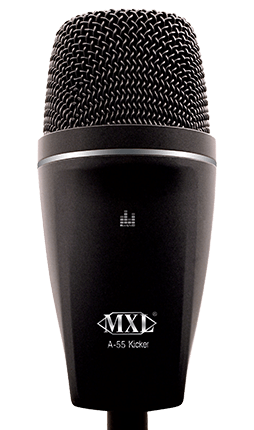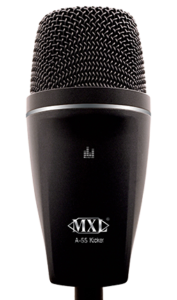 The main adjustment was the placement of the bass drum mics. I had moved them just inside the resonant head pointing at the beater instead of outside pointing at the KickPort opening. John recommended pushing them in closer to the batter head and pointing them off access of the beater. I remember that as an option in my studies but thought I would lose some low end sound. He made the adjustments and oh my goodness, what a difference. Great bottom end and punch with nice attack keeping the bleed reduced as well. The MXL A-55 mics do sound wonderful to me and I will definitely be using them for a while.
The Snare Mic(s)
MXL 606 Small Diaphragm Instrument Microphones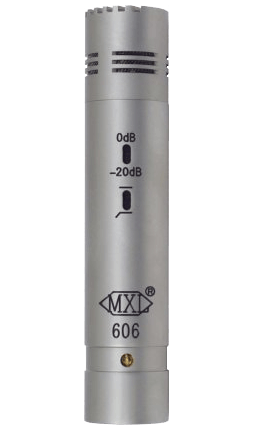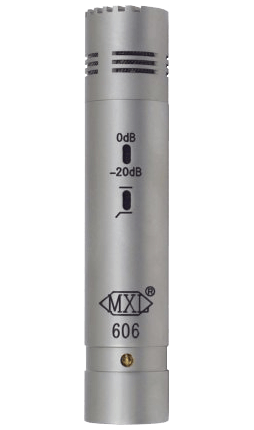 He then moved onto the snare mic or mics in my case. He liked the placement to some degree of the main snare mic near the batter head but had recommendations for angle, distance and direction improvements. I have the bottom snare mic pointed at the vent port to get more shell sound but John was not a fan as he felt it would get the woosh of air leaving the port. He felt that the bottom mic wasn't really necessary but if I did use it to point it at the bottom head instead. I am still debating on what to do with that mic.
Right out the gate he also noticed the instrument microphones were way hot. Since the FocusRite hardware doesn't have any padding adjustments for those inputs we were in luck as these mics had a -20 dB switchable attenuation pad and low-frequency roll-off switch. We adjusted them all down and bingo, right on the money.
Hi-Hat and Ride Mics
MXL 606 Small Diaphragm Instrument Microphones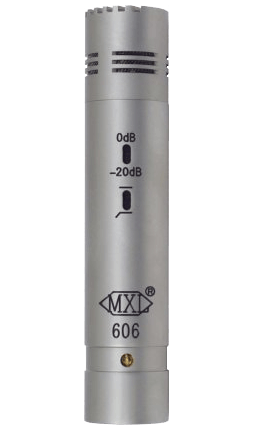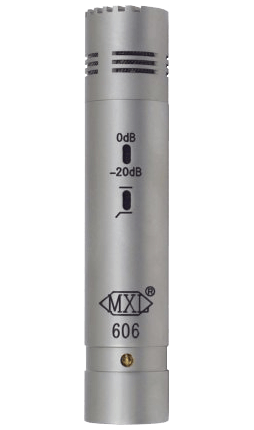 Immediately he recommended moving the placement of the HI-Hat mic from pointing directly at the bell of the top hi-hat cymbal to pointing at the closing edge of both cymbals to get more of that (chick) sound when closing. Luckily the ride mic was in a decent position pointing at the bell slightly away from the toms. I love to do detailed ride work and have the mic in case I want to have it enhanced in the mix. Both of these mics were padded as well with the -20db switch.
The Overheads
MXL 603 Instrument Microphones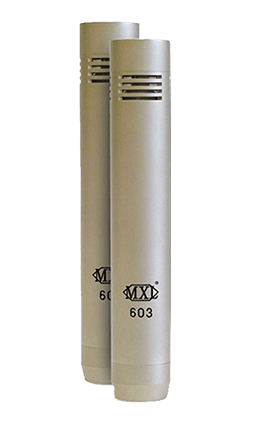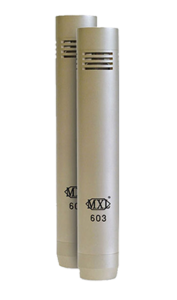 At first thought, John wanted to change my overhead mic position. I had them in a Wide Stereo position and they seemed fine to me be he said I would be amazed at some experimentation. He initially thought about changing them to AB/Spaced Pair he uses in his studio. He further studied the mix after tweaking the other mics and was surprised at the sound they delivered in wide stereo format. He shortly decided that it would be best for my situation to keep them as is in the wide stereo configuration as there was not a perceived need to rearrange them in the mix.
Oh My, The Toms….
MXL Drum Cube Condenser Microphone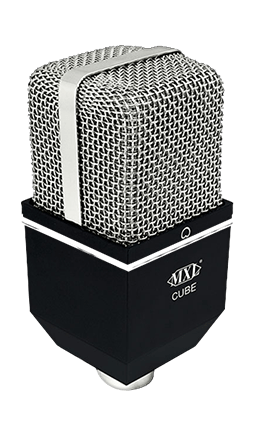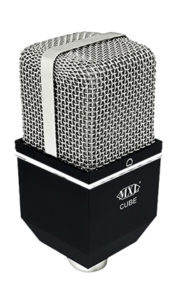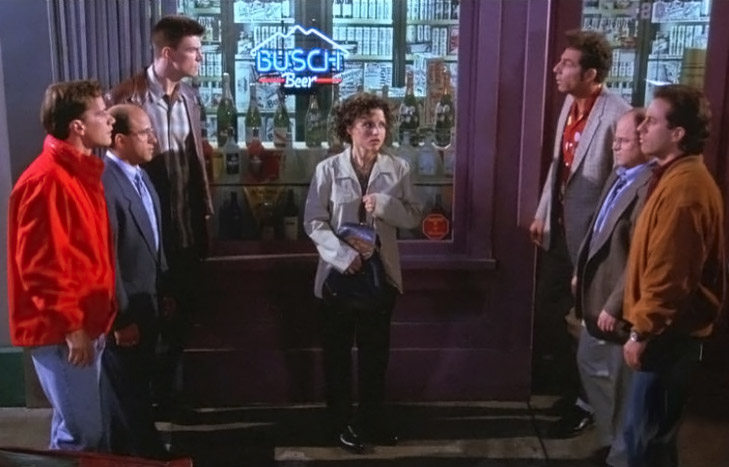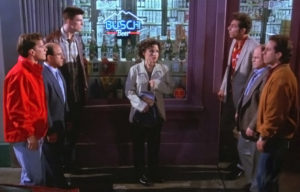 When it was time to move to the toms he had me immediately move them to more directly over the head and perpendicular to it. I had them set too far back and at an angle hoping to reduce some of the hotness they demonstrated. After his adjustments we tested them and he was also amazed at how hot they were. They don't give you much room, or "padding" as John taught me, to tweak the sound on the Focusrite 18i20. They are just full on with the preamp gain at 0 and immediately spike in the Focusrite meters. Something that was perplexing to us both, especially to me since I started using them. I would continually have to move them further away from the heads to prevent distortion. Since they are condenser mics that would then introduce more bleed from the other elements as well. The interesting part was that after recording the meters appeared lower in the REAPER mix and seemed to be decent though minimally distorted. Bizzaro world…

After working with John on this and talking with MXL direct I am going to reorganize and run all of the bass drum and tom mics through the Focusrite Octopre MkII Dynamic to see if I can tame the hotness of the mics. In my early days of configuration of my two hardware devices I chose this as my initial drum set mic routing. I had also planned on adding MoonMics in the future but don't think it will be necessary sonically or financially right now and frees up two channels for other use. If I am still struggling with the tom mics after the Memorial holiday weekend testing I will be faced with a big decision as to whether keep them or move on to a hypercardoid dynamic microphone. We shall see.
Final Resting Places
So after some professional guidance from John here are the current final resting places of my mics as they sit today.
Lessons Learned
Get help if you are stuck. As a drummer I love playing and refining my craft. Setting up a home studio has been a funky adventure and even stressful at times. It requires a lot of knowledge and experimentation to get things right. The room you have available may not be the best for your application. It may be all that you have to work with and must be configured as best as possible to accommodate the loud and complex sounds of recording an acoustic drum set.
I have another round of testing with the new configuration today and I have decided to re-record my Kompoz submission based on feedback from the engineer. I was comfortable with the timing and structure of the playing but after further listening I agreed with the engineer. The original tracks could possibly be managed but it would take too much editing time or a drum replacement program to do that, no thank you.
Here is a sample of a quick run through I did after John's recommendations, sounding sweeter and huge.
[soundcloud url="https://api.soundcloud.com/tracks/207124284″ params="color=ff5500&auto_play=false&hide_related=false&show_comments=true&show_user=true&show_reposts=false" width="100%" height="166″ iframe="true" /]
Until next time, keep on drumming. New sound samples with this configuration soon….
Rich
More to follow..... Keep On Drumming!!!
Rich